AmCh Balidorn Major Attraction (Owain)


In March 1997 Jane and Sandy made there first trip from a frozen Minnesota to the UK 
to visit Crufts and also to take back a special little  black and white furkid called Owain.
Potterdale Professional
CH. Potterdale Conclusion
Potterdale Anderson At Ramsgrove
CH. Blumberg Hadriana At Potterdale
CH. Potterdale Personality
CH. Coalacre Curiosity
CH. Potterdale Prelude
Balidorn Fatal Attraction
AMCH.CANCH.GBCH. Sammara Standing Ovation
Potterdale Encore
Willowmead Simply Super
CH. Breaksea Enchantress At Balidorn
Breaksea Alchemist
Potterdale Roxana At Breaksea
Owain's son Coal is the star of the Disney remake of The Shaggy Dog.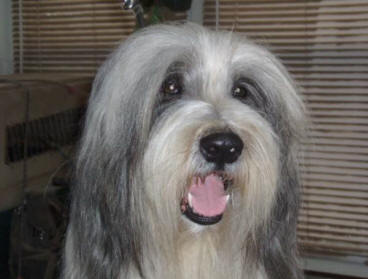 See more photos of Coal at home

The BCCA Public Education Initiative
The Shaggy Dog -- The Official Website